So, a top guitar album list that spans the generations, Radiohead to Guns 'n' Roses, Led Zepp to Nirvana. It's an impossible task: it's easy to be swayed by the most recent recordings, or last album heard, or rediscovered, so I've tried to keep any eye on ground-breaking albums that had a personal effect on me, as well as the more obvious wider significance.
There is inevitable weighting to the 1960s and 70s because that was, in America and Europe at least, when the guitar in all forms, especially the electric, was thrust to the fore, and became the instrument of choice for the young dreamer: prog rock to punk, funk to heavy metal. It's a striking instrument but can be treated badly and beautifully, it can be used to express every emotion known to humankind, either as a solo instrument or part of a band, Jeff Beck to Paul Weller. In the Sixties and Seventies it was experimented with, tortured, gracefully executed, combined with amplifiers and stage equipment to make unworldly sounds and used to create the widest possible range of sonic landscapes.
The naked guitar, played willfully or passionately (not the same thing) is a rare beast now. If you think Photoshopp has caused a problem for celebrities and body image, just don't think about the recording industry and the effect that digital editing has had on modern music! It would be impossible for punk to burst through now. It would be prepackaged and edited out of existence. The recent passing of Paco de Lucia, a guitarist who played without effect, overdub or edit, has highlighted the impact of this man of passion and grace, a talent fully realised both by audience and fellow professional: we will never see his like again.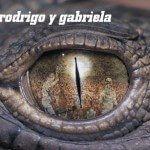 I'm not saying this is a bad thing, because the digital age has democratised music, hauling it from the sweaty hands of the corporate money makers but the massive scale of opportunity has made it difficult for the guitar to shine in the way that it used to (Rodrigo y Gabriela excepted!). So the pure genius of a Jimi Hendrix or Jimmy Page, the collaborative power of Pete Townshend or Peter Green would have to work so much harder to be heard.
Factors
So, factors include:
Impact on the popular music, taking new directions, bringing fresh air and light,
Listenability. I know there is much respect for  bluesmen such as Robert Johnson but the old mono recordings  are very difficult to consume without struggling to hear the quality of the song.
Not all the best guitarist create the best guitar albums. I'm a great fan of Joe Satriani but I can't, in all honesty put any of his whole albums in this list because they're not ground breaking, or listenable to anyone other than someone who already loves the music, or the style.
It's not about the solos. Steve Vai is brilliant and fast, but there's more to playing the guitar than running up and down the neck at speed. Obviously this is a personal choice, and clearly Mr Vai is an amazing guitarist.
Ok, that's enough preamble, here's the Top 10, followed by selections of Blues Rock albums, Jazz/Experimental, Rock and Indie/Alternative. If this give you half the pleasure it's given me in writing this blog, then it'll be worth it!
---
NUMBER 10
Paranoid, 1970.
Black Sabbath
Producer: Rodger Bain (Judas Priest, Barclay James Harvest)
Band: Ozzy Ozbourne, Tony Iommi, Gezzer Butler, Bill Ward
This is something of a guilty pleasure. I remember being thrown off my seat by this album, played very loud at a friend's house, well after it was released. Unlike Led Zep or Jeff Beck Toni Iommi's  guitar sounded achievable, and so drew me in. I've hardly listened to it over the years but on impact alone it deserves its place in history as one of the first heavy metal albums, and Iommi's abandoned head banging style  spawned a million air guitarists who suddenly didn't care that they didn't have a girlfriend to dance with!
[embedyt] http://www.youtube.com/watch?v=vi2nxSxbSQI[/embedyt]
---
NUMBER 9
Appetite for Destruction, 1987
Guns 'n' Roses
Producer: Mike Clink (also produced Megadeth's Rust in Peace)
Band: W. Axl Rose, Slash, Izzy Stradlin, Duff McKagan, Steve Adler
With Sweet Child o' Mine and Welcome to the Jungle the album is packed with sensational rock songs, driven mercilessly by the hard rock riffing of Slash and co. Sad to say that he clash of egos and all that comes with massive success, and the adrenalin rush of mass audiences destroyed what was a brilliant, iconoclastic band. This album is perfect though and still sounds as glorious as the first time I heard it blasting from every street corner in 1987.
[embedyt] http://www.youtube.com/watch?v=o1tj2zJ2Wvg[/embedyt]
---
NUMBER 8
Exile on Main Street, 1972.
The Rolling Stones
Producer: Don Was and The Glimmer Twins (you know who they are right?).
Band: Mick Jagger, Keith Richards. Bill Wyman, Charlie Watts, Mick Taylor.
Standout track: Rocks Off. Characteristic of the album this is a good-time track with some rollicking guitar work. I must admit it took me years to like the Stones because I find/found Keith Richards guitar sloppy and irritating, but I think I missed the point: his riffing, up-tempo blues is a perfect fit for the engine room of Watts and Wyman, the pomp and grandeur of Jagger and the steady steel of Mick Taylor (then). The album was recorded in Nice and has a happy, anything-goes sort of sound, with the addition of some terrific musicians who add soul and diversity to the sound: Billy Preston, Nicky Hopkins, Bobby Keys, Jim Price,  Al Perkins many others.
[youtube =http://youtu.be/_lNP-x94-SE]
---
NUMBER 7
My Generation, 1965.
The Who
Producer: Shel Talmy (also worked with The Kinks and Cat Stevens)
Band: Roger Daltry, John Entwestle, Keith Moon, Pete Townshend,
The title track of this clattering, brilliant album was awesome live: pulsing, elastic and evocative it captured the frustrations of suppressed youth and spat it out through the lyrics, the music and the performance. The Who are one of those bands who were best heard live, something about the studio, or methods of recording seemed to restrain their collaborative exuberance (Jimmy Page overcame this with his acute recordings of Led Zep). Still, this is still a statement album for any rock guitar enthusiast.
[youtube =http://youtu.be/594WLzzb3JI]
---
NUMBER 6
Nevermind, 1991.
Nirvana
Producer: Butch Vig
Band: Kurt Cobain (guitar/vocals), Krist Novoselic (bass) and Dave Grohl (on drums).
Smells like Teen Spirit is the storm that blew across the smug pop synths of the late 80s. Alternately shocking and intimate the sound of the album is powerfully crisp and would influence many of the bands that cam after.  With its extremes of loud and soft a few years later Radiohead created further complexity from the same social and lyrical concepts. I love the fuzzy beginning, the hypnotic breakdowns and the vivid  blasts of energy. Dave Grohl's Foo  Fighters continued on this fine, dynamic path.
[youtube =http://youtu.be/hTWKbfoikeg]
---
NUMBER 5
The Bends, 1995.
Radiohead
Producer: Nigel Godrich (Scott Pilgrim vs The World)
Band: Thom Yorke, Jonny Greenwood, Colin Greenwood, Ed O'Brien, Phil Selway
With this, their second album Radiohead found their stride. After Pablo Honey's Creep, the weedy whine of stalky, teenage angst that was blasted apart by devastating guitar, The Bends propelled Radiohead to stardom with a run of brilliantly innovative recordings. Almost 20 years later the entire album retains it's expansive power with the guitar, the voice and the atmospherics pushed to their limits and The Bends remains a must for any guitar orientated listener. Perversely I can't resist offering this version of Creep as the video:
[youtube =http://youtu.be/KG-adf3Z7_A]
---
NUMBER 4
Sheer Heart Attack, 1974.
Queen
Producer: Roy Thomas Baker (Yes, Guns 'n' Roses, Alice Cooper)
Band: Freddie Mercury, Brian May, John Deacon, Roger Taylor.
Killer Queen, In the Lap of the Gods, Brighton Rock, She Makes Me, there are so many great songs on this album. Queen matched their excruciating pomposity with sublime skill and created an incredible record where guitar, voice, piano meld into a gigantic thunderstorm of rock. Their comeback slot at the LiveAid gig in 1985 marked them out as one of the most outstanding bands of their, and any, generation, they even blew Led Zep of the stage. Close your eyes when you listen to this and you're transported to another place!
[youtube =http://youtu.be/hazzaNv_poo?t=32s]
---
NUMBER 3
Are You Experienced, 1967.
Jimi Hendrix Experience
Producer: Chas Chandler ( bass player in The Animals, managed Slade too)
Band: Jimi Hendrix, Noel Reading, Mitch Mitchell
The album that launched the phenomenon that was Jimi Hendrix. For many, the greatest guitarist ever (number 3 here!) his upside down, left hand guitar technique was uniquely dynamic, giving him a fresh trebly sound, that standard right hand guitarists, however brilliant (Jeff Beck, Jimmy Page) simply couldn't match.  On Are you Experienced we're treated to a sonic boom of virtuoso guitar playing that emerges from some humble rhythm guitar work in the verses, with Hendrix paying homage to his blues circuit apprenticeship before giving vent to his otherworldly soloing. One of my top albums.
[youtube =http://youtu.be/tSJbuqkptpQ]
---
NUMBER 2
Physical Graffiti, 1975.
Led Zeppelin
Producer: Peter Grant is credited, but really it's Jimmy Page
Band: Robert Plant, Jimmy Page, John Bonham, John Paul Jones
With standout tracks such as Kashmir, Trampled Underfoot and Houses of the Holy, Physical Graffiti took Led Zep into a wider harmonic landscape where their customary assault on the senses now brought the sounds of other cultures to create a bombastic musical journey. Still clinging to their blues rock roots they skillfully turned their experiments into major triumphs and this remains one of the greatest achievements of a guitar orientated rock band.
The video below is not the whole song but an intriguing discussion between Jimmy Page, The Edge and Jack White about Kashmir.
[embedyt] http://www.youtube.com/watch?v=dGR3m5Zs9Ic[/embedyt]
---
NUMBER 1
Friday Night in San Francisco, 1983
Guitar Trio
Producer: Bob Belden
Band: Paco de Lucia, Al Di Meola, John McLaughlan
Standout tracks? It's hard to see past Mediterranean Sundance but every single one is awesome; this live album captures the exuberance of three competitive guitarists from different traditions creating an album that's greater than the sum of its parts, no mean feat when you consider that the three of them were at the height of their considerable ability. They brought intricate acoustic guitar work into the mainstream without compromising their roots and the album is still a joy to listen to now as it was back then. I think this is the album that has inspired me the most of the last few decades and it still thrills me with its muscular
[youtube =http://youtu.be/nlaCZ106b5w]
---
Blues Rock Guitar Albums
The Kinks, The Kinks, 1964.
The Real Folk Blues, John lee Hooker, 1966.
The Yardbirds, Roger the Engineer, 1966.
The Truth, Jeff Beck, 1968.
Electric Ladyland, The Jimi Hendrix Experience, 1968.
Layla and Other Assorted Love Songs, Derek and the Dominoes, 1970.
Led Zeppelin IV, 1971.
Sticky Fingers, Rolling Stones, 1971.
Bare Trees, Fleetwood Mac, 1972.
Corridors of Power, Gary Moore, 1982.
Elephant, White Stripes, 2003.
Jazz/Fusion/Experimental Albums
Abraxas, Sanata, 1970.
The Inner Mounting Flame, Mahavishnu Orchestra, 1971.
Velvet Darkness, Allan Holdsworth , 1976.
Land of the Midnight Sun, Al di Meola, 1976
Hot Rats, Frank Zappa, 1969.
Jeff Beck's Guitar Shop, Jeff Beck 1989.
Garbriela y Rodrigo, Garbriela y Rodrigo, 2006
Rock Albums
The Man Who sold the World, David Bowie, 1970.
Barnstorming, Joe Walsh, 1972.
Argus, Wishbone Ash, 1972.
Zuma, Neil Young and Crazy Horse, 1975.
Dire Straits, Dire Straits, 1978.
Boy, U2, 1978
Van Halen, Van Halen, 1978.
AC/DC, Back in Black, 1980.
The Extremist, Joe Satriani, 1982.
The Wall, Pink Floyd, 1989.
Rust in Peace, Megadeth, 1990.
Pearl Jam, 1994.
Experiments in Mass Appeal, Frost* 2008
The Raven That Refused to Sing (And Other Stories), Steven Wilson, 2013.
Indie/Alternative Rock
White Light/White Heat, Velvet Underground, 1968.
Never Mind the Bollocks, The Sex Pistols, 1977
The Queen is Dead, The Smiths, 1986
Daydream Nation, Sonic Youth, 1988
Surfer Rosa, The Pixies, 1988
The Stone Roses, The Stone Roses, 1989
Wild Wood, Paul Weller, 1993
The Colour and the Shape, Foo Fighters, 1997.
Amnesiac, Radiohead, 2001.
Well, I'm exhausted. I was going to finish with an incredible video of Tamacun from Garbriela y Rodrigo, but I've put it on a Youtube playlist instead: Top Guitar Albums.
If you like this, there are a couple of other guitar posts you might be interested in: Top 10 Guitarists, ever! and The Guitarists Guitarist: Paco de Lucia.
Thanks for reading. Let me know if you have any different albums that should have been included (Joni Mitchell's Last of the Hissing Lawns anyone?)